Flashing LED light, dome shape and realistic color make this dummy camera look like a real monitoring camera. It can be installed in everywhere indoors or outdoors. Furthermore, solar charging mode is able to charge batteries to lengthen its service life. Very Practical. In addition, it is waterproof. It will work normally at rainy days when in or outdoor.
Features:
Design: Dome shape and flashing LED light make it look very realistic. High quality and durable material with realistic color enable to act as a true monitoring camera.
Easy Installation: Cheap and effective way to protect your home. Installs quickly and easily to the ceiling or wall with the included screws. No wiring is required.
Environment: To protect your home from all directions. Suitable for both indoor and outdoor.
Flashing LED: This dummy camera will flash LED light in period, which acts like a real camera. Just like a real monitoring camera.
Solar & Battery Power Supply: This fake camera supports solar charging to lengthen its single service life. And 2 AA batteries allow it to last a very long time.
Waterproof: It is waterproof, which allows you to use it at rainy days normally.
Specifications:
Product type: Dummy Security Camera
Flash LED: YES
Installation method: Wall-mounted/ fixed place
Wiring: NO
Waterproof: YES
Applicable place: For indoor and outdoor
Battery: 2 * AA batteries(not included)
Charging mode: Solar & Batteries
Material: ABS
Outside color: White
Inside color: Black
Package List:
1 x Dummy Security Camera
1  x set of Screws
1 x CCTV Label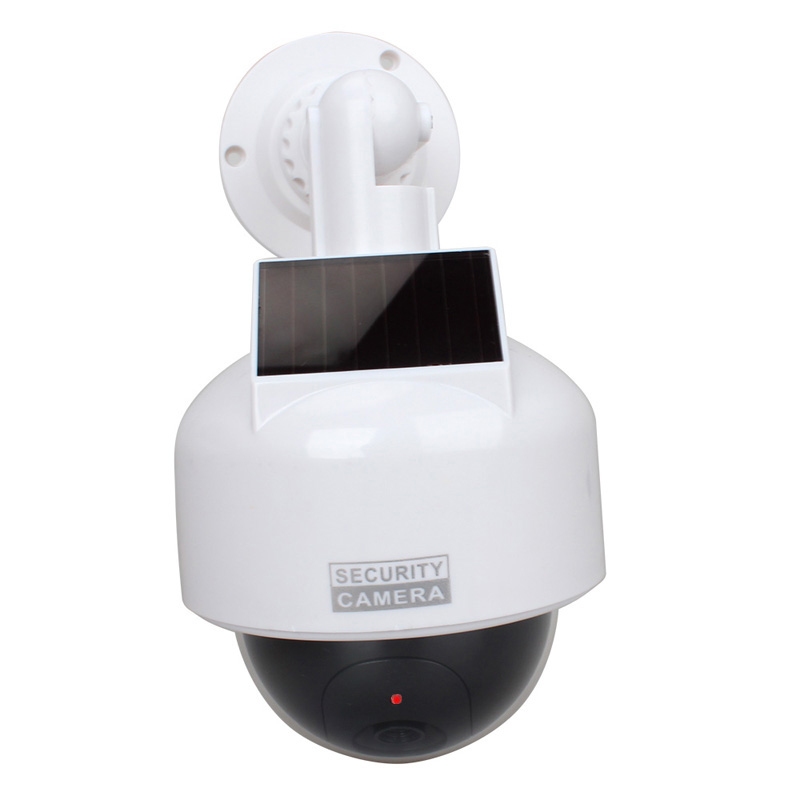 Solar powered 
Dummy speed dome camera
Realistic looking ,protect your home or your business .

indoor/outdoor,Waterproof ,Flashing LED can be seen at night .

fake intruders out with this realistic looking imitation secuirty camera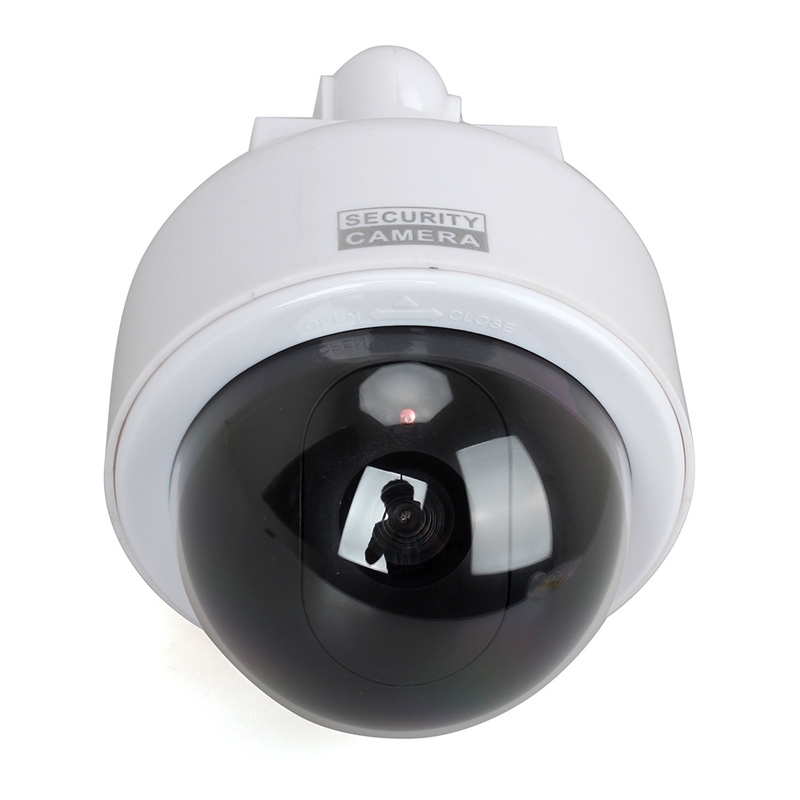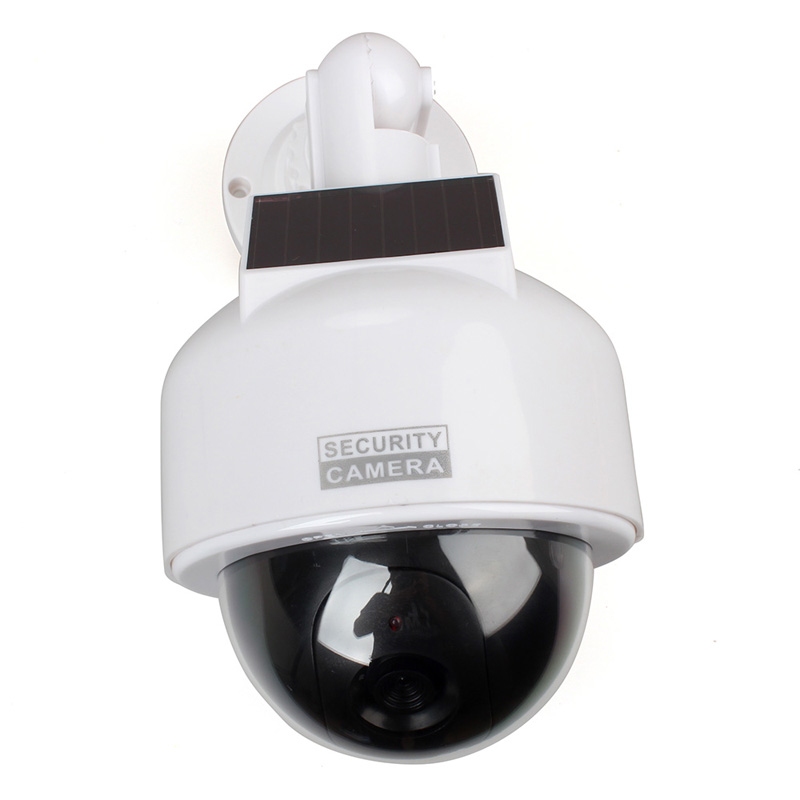 Not suitable for children under 3 years ,because small parts could be swallowed.
If uesd out door,place in a safe area sheltered from extreme weather,heat or moistrue ,excl,2 AA batteeries.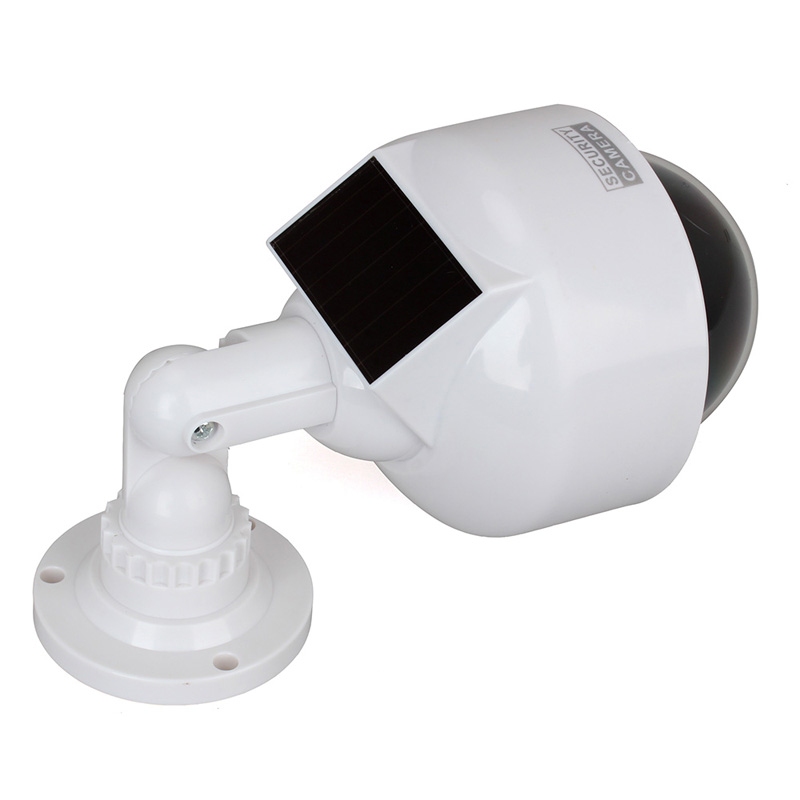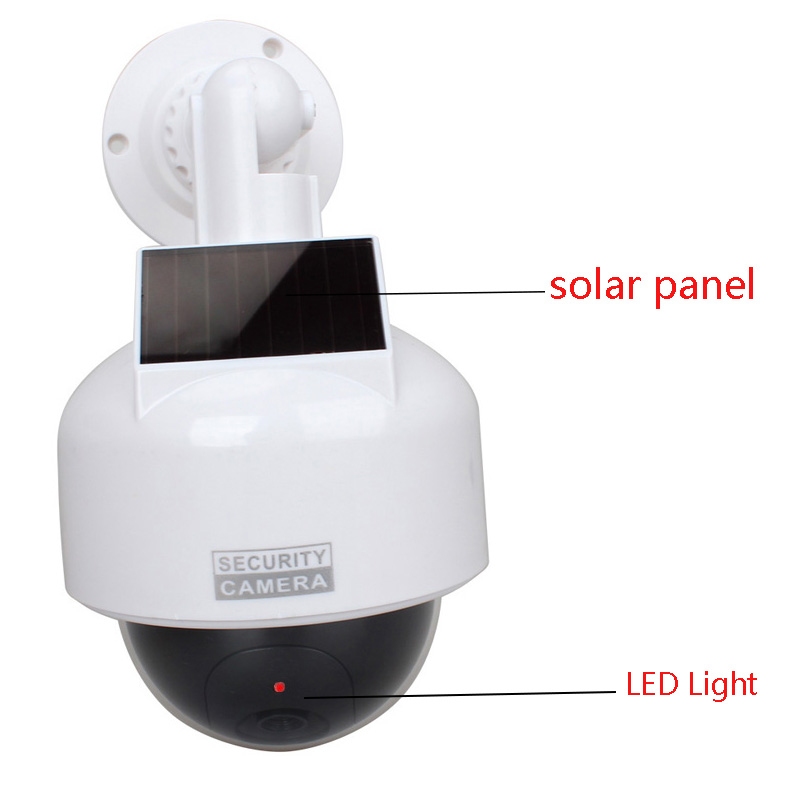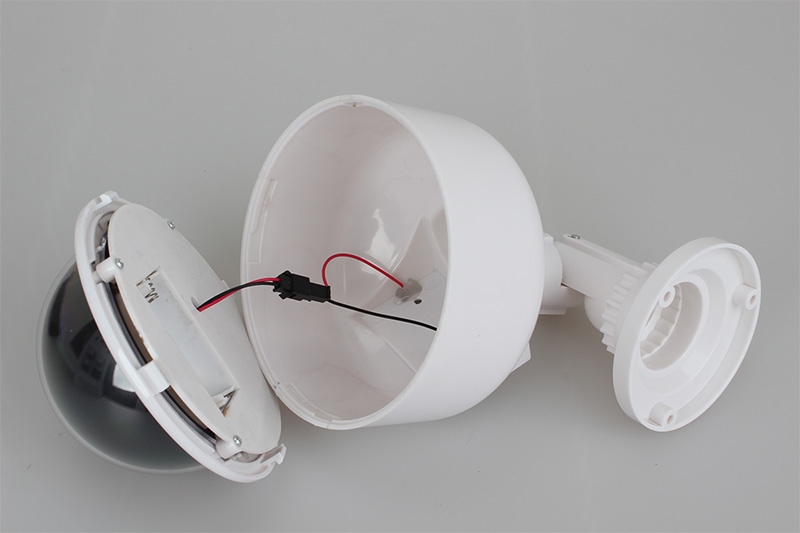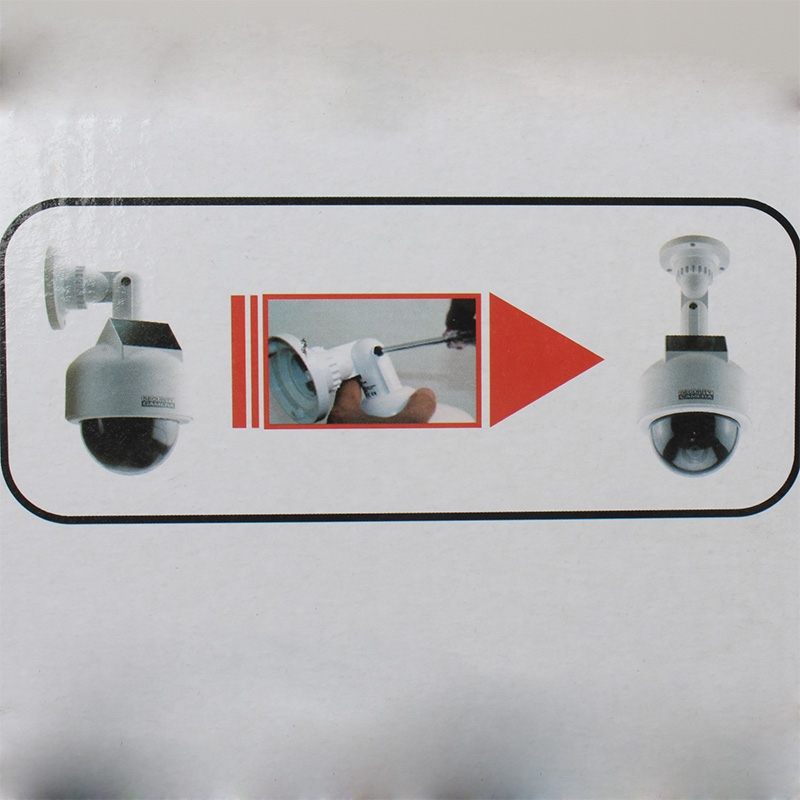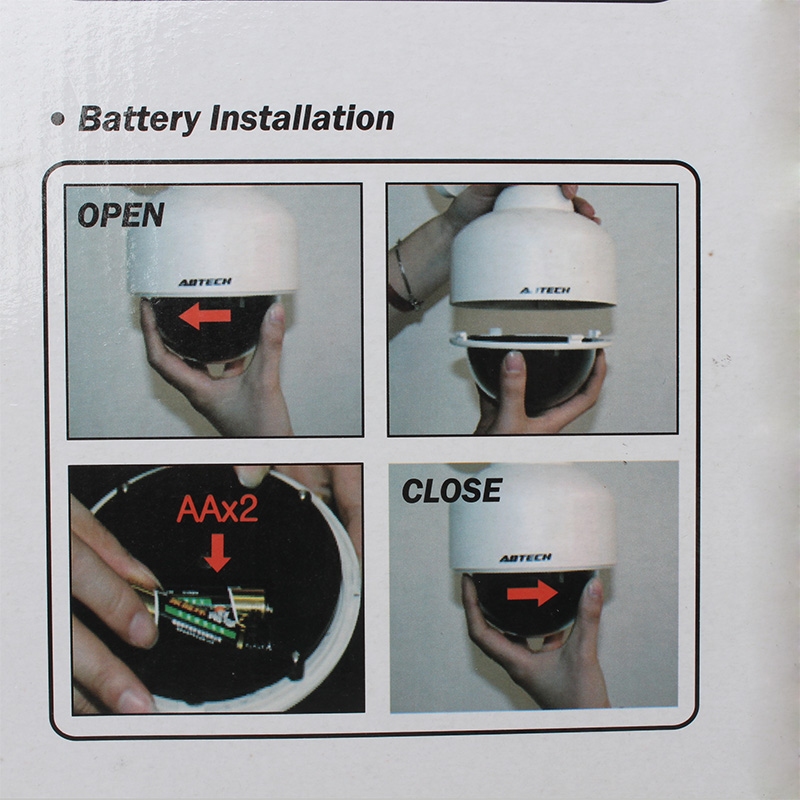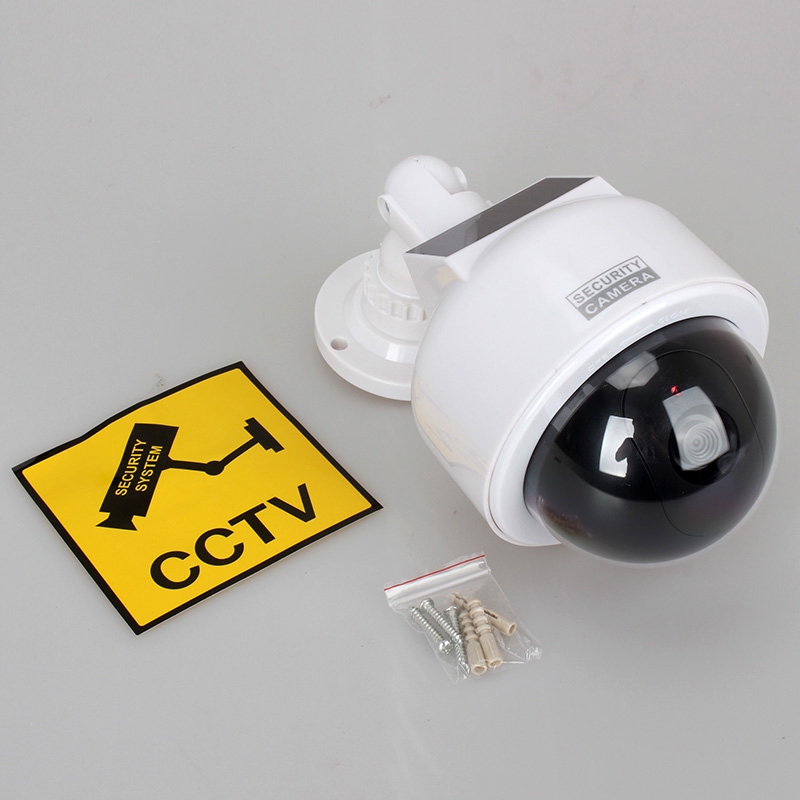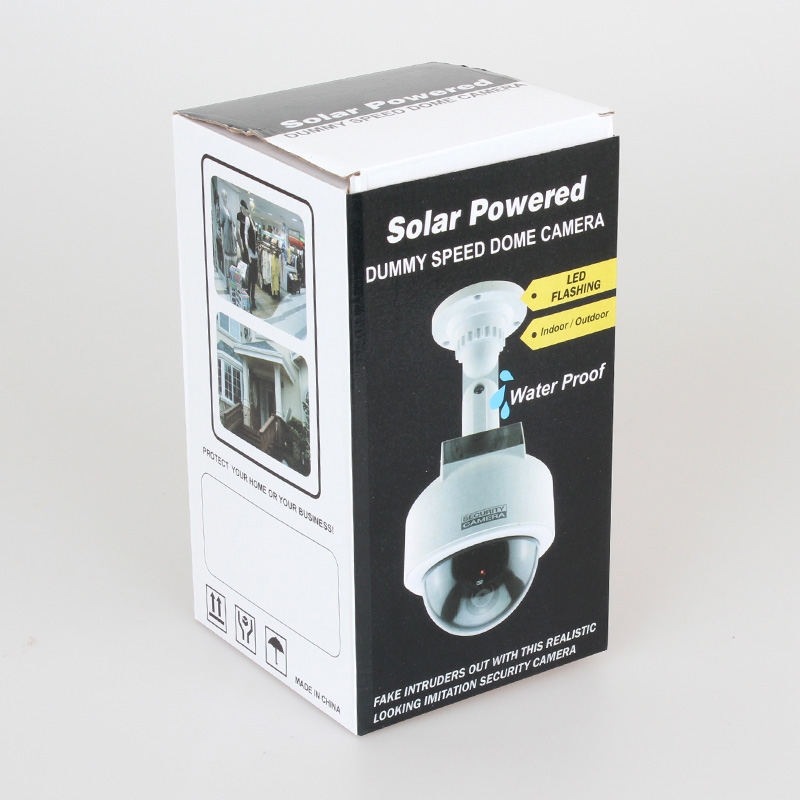 Please make sure that you follow below steps:
1/ Download the package from themeforest.net (the file is in zip format)

2/ Extract the file you've just downloaded.

3/ Find this file: ella-3.0.0-sections-ready.zip in the folder Ella Sections Ready 3.0.0, then you just need to upload ella-3.0.0-sections-ready.zip file to your Shopify store.

To save your time and reach our support quickly, please follow below steps:
1/ Create a staff account for us (with Themes permission and Settings permission) http://docs.shopify.com/manual/settings/account/staff-members
2/ Capture screenshot or video for the issue you get.
3/ Specify which template and version you are using.
4/ Describe clearly how to reproduce the issue.
5/ Send all information (staff account, screenshot, video, template name and version, description of the issues, link) to support@halothemes.com
Yes, we will assist you to install the template if needed
Yes, we do. Please send your customisation requests to support@halothemes.com, we will give you our quote. Thank you.
Yes. You can turn on/off the animation in the Setting page.
Yes. You can turn on/off almost any blocks on the page (featured products, slideshow, banners, related products, recent products,...).
Yes, we have a setting for you to switch between these two options: Display on Hover and Display on Click.
The theme package includes theme source, Photoshop design files, sample data and manual guide.
That is not a problem. You just need to modify the width/height ratio in theme settings.